Collections
Trexler Library's Special Collections & Archives Department is the repository for Muhlenberg's collections of rare books, manuscripts, photographs, sound and visual recordings, maps, and ephemera, including material relating to the College's history. Special Collections is responsible for collecting, preserving, exhibiting, and providing access to these unique and rare primary materials for the use of scholars and the Muhlenberg community for research or in the service of instructional programs.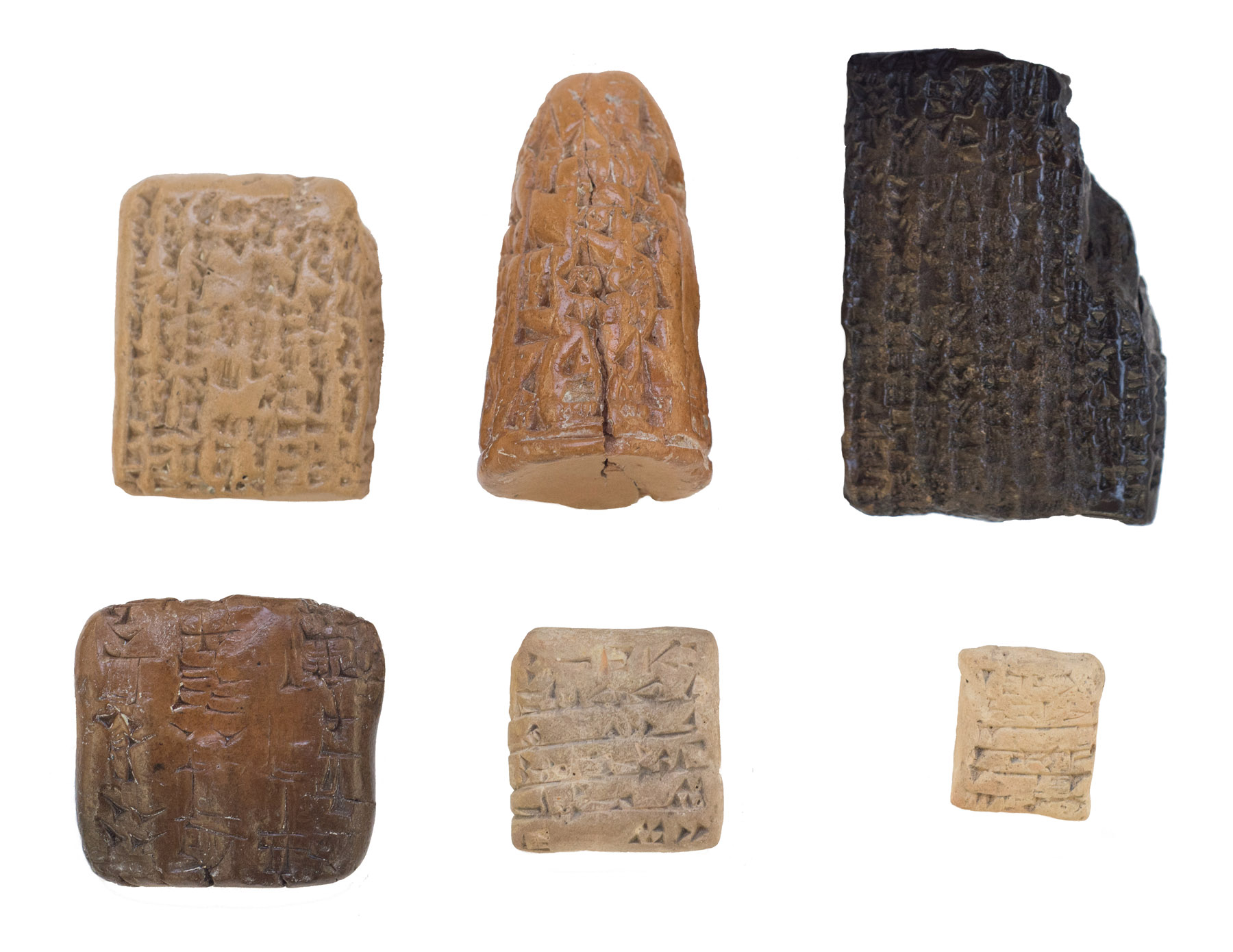 Ray R. Brennen Map Collection
The gift of Ray R. Brennen, Class of 1935, this collection is comprised of maps, atlases, land deeds, and books on cartography. Many of the sixty maps and atlases date to the late 18th century and represent the work of some of the finest mapmakers in Europe and America. Included in the gift are five parchment land deeds signed by William Penn or his sons, and one signed by Benedict Leonard Calvert, Lord Baltimore. The gift also includes Lewis Evans' series of Maps of the Middle British Colonies in America, published in London in 1755, and Thomas Pownall's Topographical Description of Such Parts of North America and The American Military Pocket Atlas, both published in 1776. Several large, framed 19th century maps of Allentown and Lehigh County are a part of the collection. The collection was digitized in 2016.
Visit the digitized Ray R. Brennen Map Collection.
Special Collections & Archives is also a member of the Lehigh Valley Historical Maps Consortium, which seeks to create a centralized inventory of maps of the greater Lehigh Valley region, both digitized and analog, to be of service to researchers and educators. Visit the website.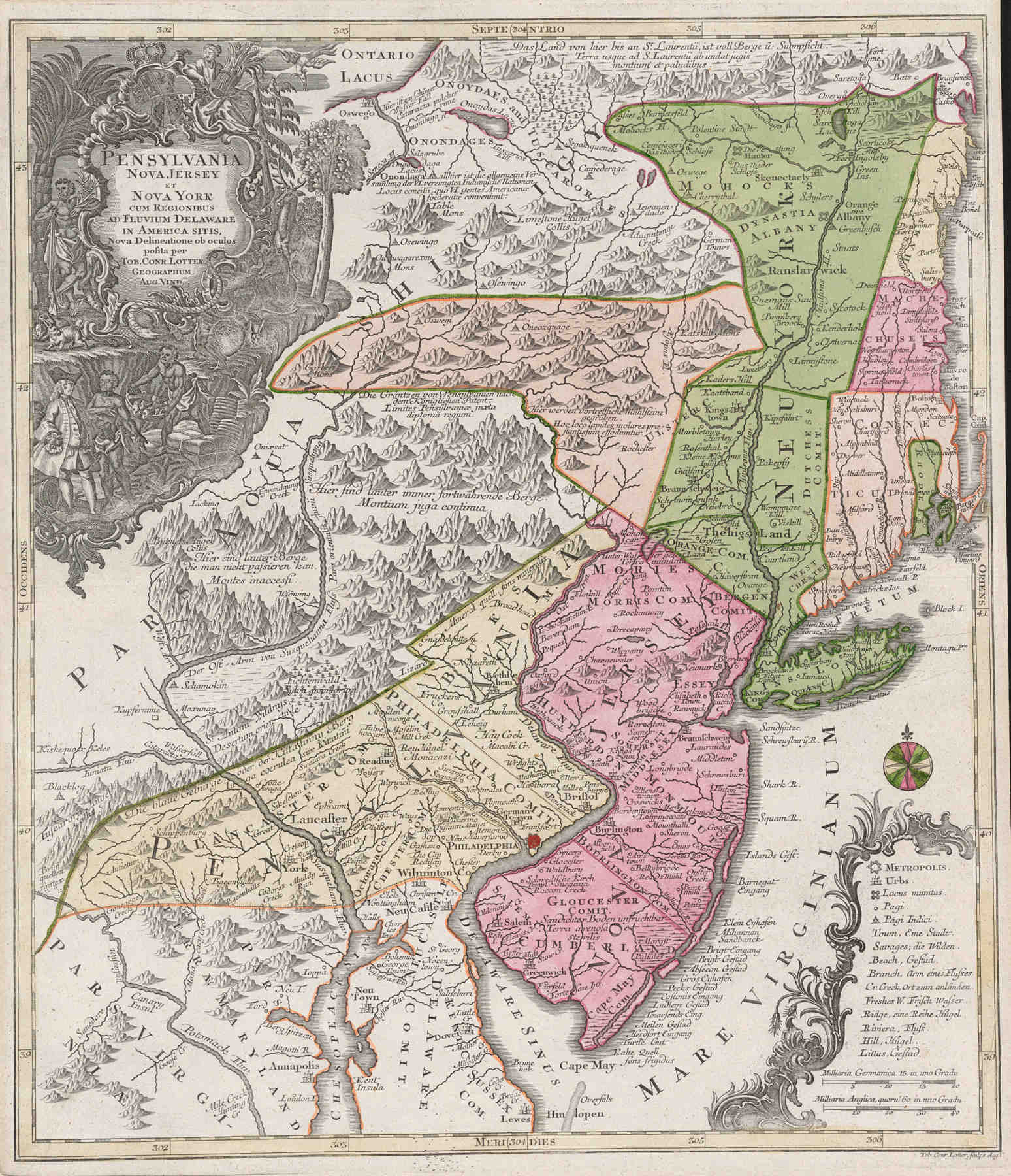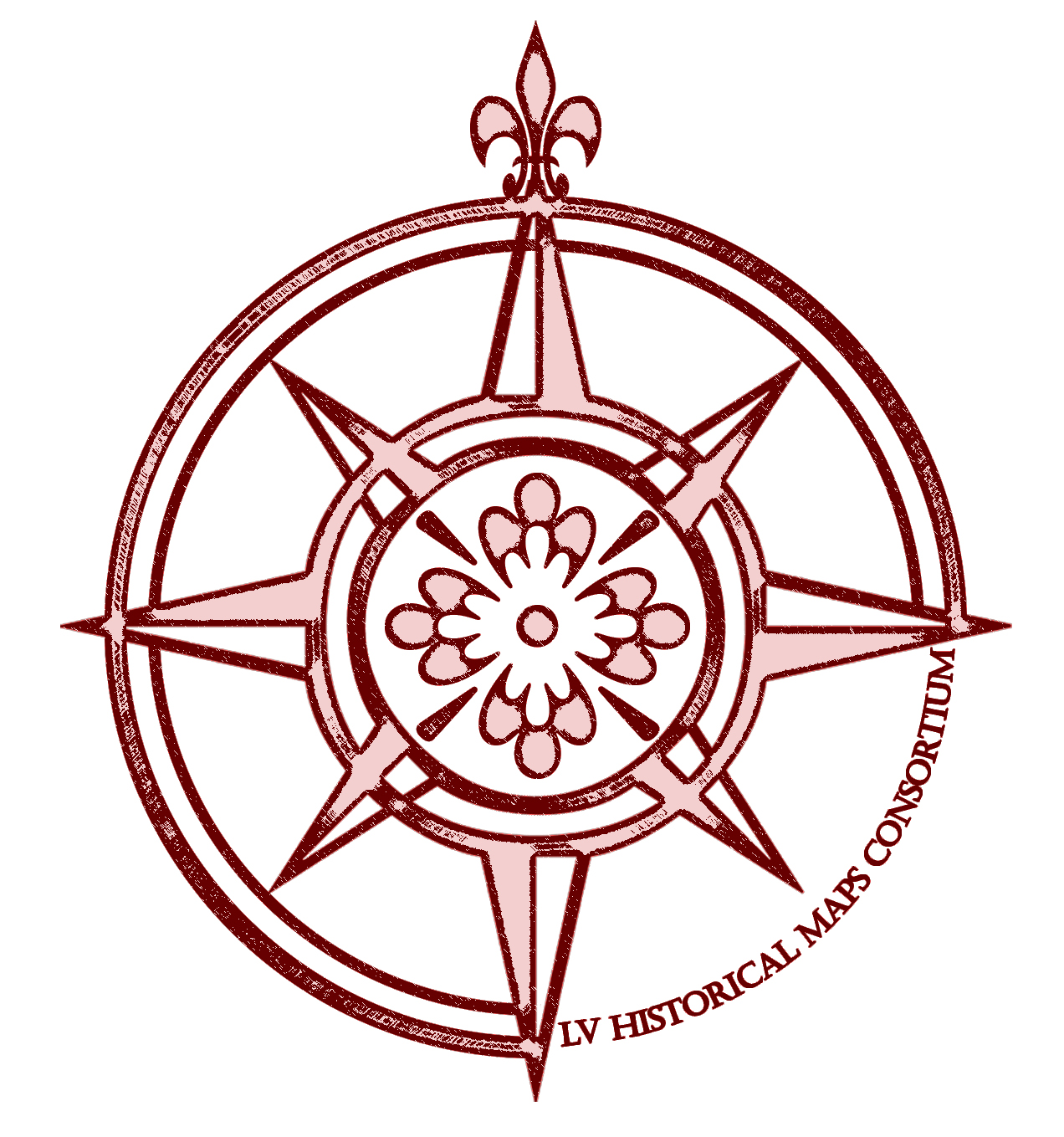 Muhlenberg College Collection
This collection contains the published works of the College (Muhlenberg Weekly, Ciarla, student handbooks, etc.) as well as collected documentation relating to College history, campus buildings, administrators, faculty and staff, student organizations, event programs, and more. It includes faculty and alumni publications and faculty dissertations. There is also a collection of audio-visual materials pertaining to the history of the College, including the John S. Davidson Oral History Project. Much of this material is searchable in our library catalog or in the ArchivesSpace database. For more detailed information about our archival holdings relating to the history of the College, please contact Susan Falciani Maldonado.
Many of these materials have been digitized and are available by clicking the images below.
Muhlenberg College's Robert C. Horn Papyri Collection contains thirty-six pieces of Greek papyri illustrates the variety of types of documents found in the early 20th excavation at Oxyrhynchus (in present day Egypt). Included in the thirty-six pieces are thirteen literary pieces; of those pieces, three (851, 1077, 1227) are theological, five (858, 866, 868, 870, 872) are fragments of unidentified authors, and five (1094, 1095, 1181, 1243, 1246) are from extant classics, either prose or poetry. Additionally there are a variety of business and personal documents: letters, leases, taxes, etc. The papyri range from the first to the sixth or seventh century A.D., and include specimens of both papyrus rolls, and books (papyrus and parchment), and exemplify different types of bookhand. There is one small piece of Latin is among them (872). An amulet (1077) inscribed with verses from St. Matthew, is somewhat of a curiosity.(From notes on the Collection, Robert C. Horn)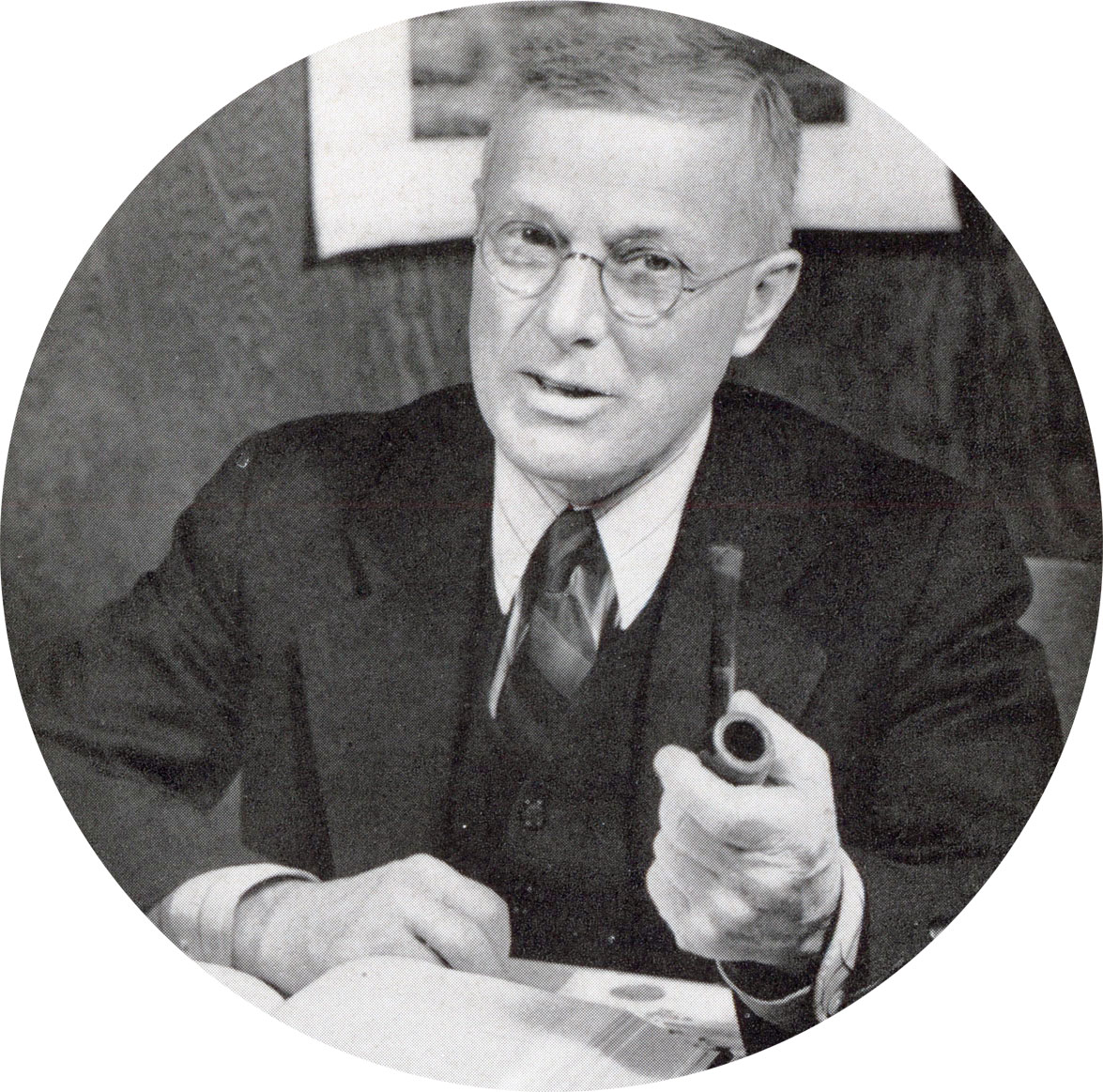 Dr. Robert Chisolm Horn, Muhlenberg Class of 1900, taught classical languages at his alma mater from 1904 to 1953, in addition to serving variously as dean, vice president, and acting president. He generously presented his papyri collection to the College.
The Horn Collection pieces were catalogued, transcribed, and translated in The Oxyrhynchus Papyri (1898), edited by Bernard P. Grenfell and Arthur S. Hunt.
Rare Books Collection
Trexler Library's Rare Books Collection includes a fine selection of 16th & 17th century Lutheran Bibles and texts, modern first editions, several incunabula, cuneiform tablets, travel narratives, works of American and world history, and examples from the literary canon. Some highlights include Edward S. Curtis's The North American Indian and a hand-colored copy of William Blake's illuminated Night Thoughts.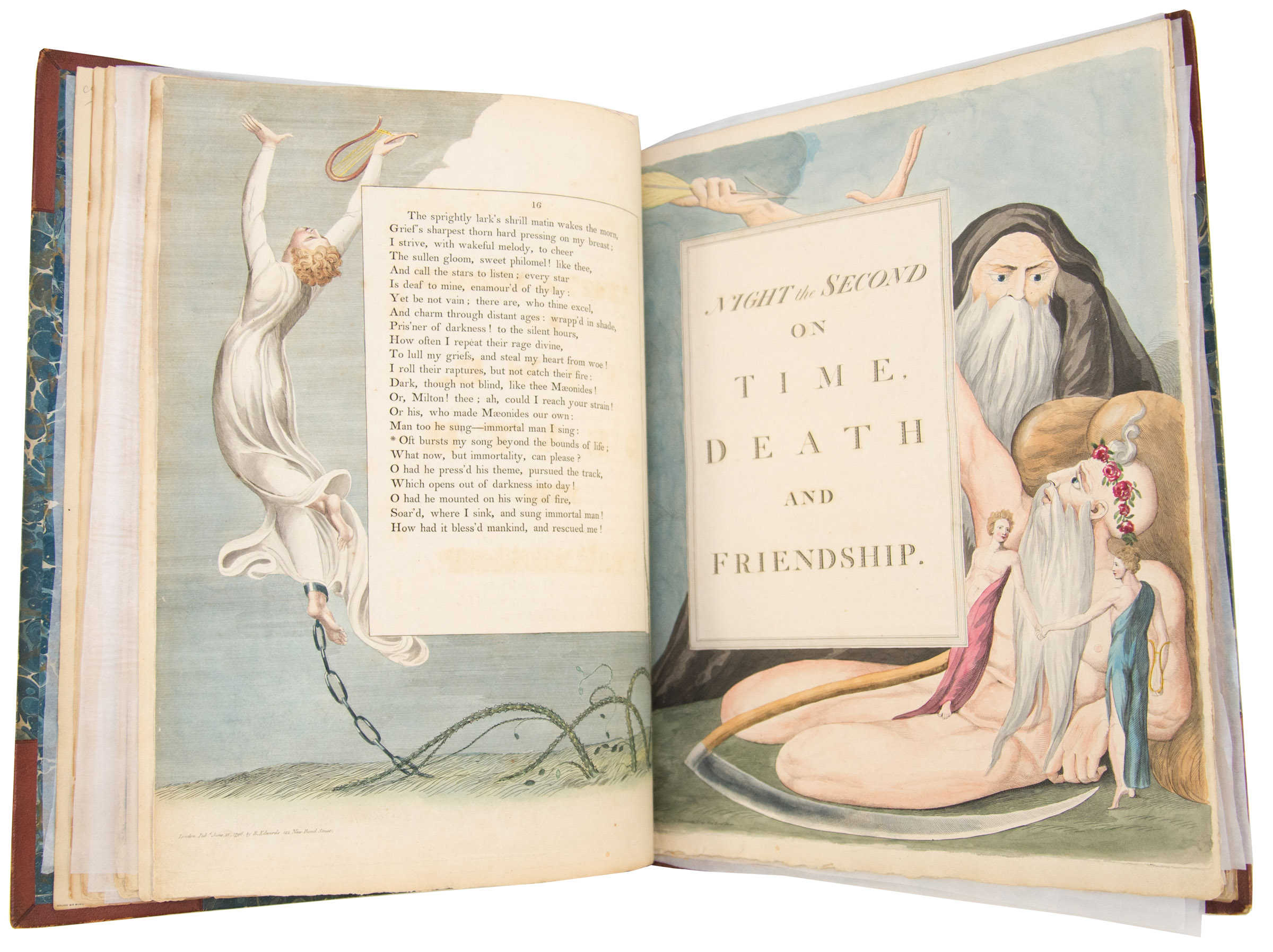 Pennsylvania German Collection
This collection includes books, periodicals, recordings and ephemera relating to the Pennsylvania German language, history and culture. It is a representative collection of the first one hundred years of German-language printing in America (1748-1848). Included in this collection are the Muhlenberg Papers, consisting of materials by and about the members of the Muhlenberg Family, 1770-1850.
Uncataloged material in this collection includes examples of fraktur, autograph material from various members of the Muhlenberg family, the Scott Brenner broadside collection, and WPA plates of ornamental ironwork. The Heinrich Kelz subject bibliography, available in the reference collection, indexes the Pennsylvania German Collection up to 1968.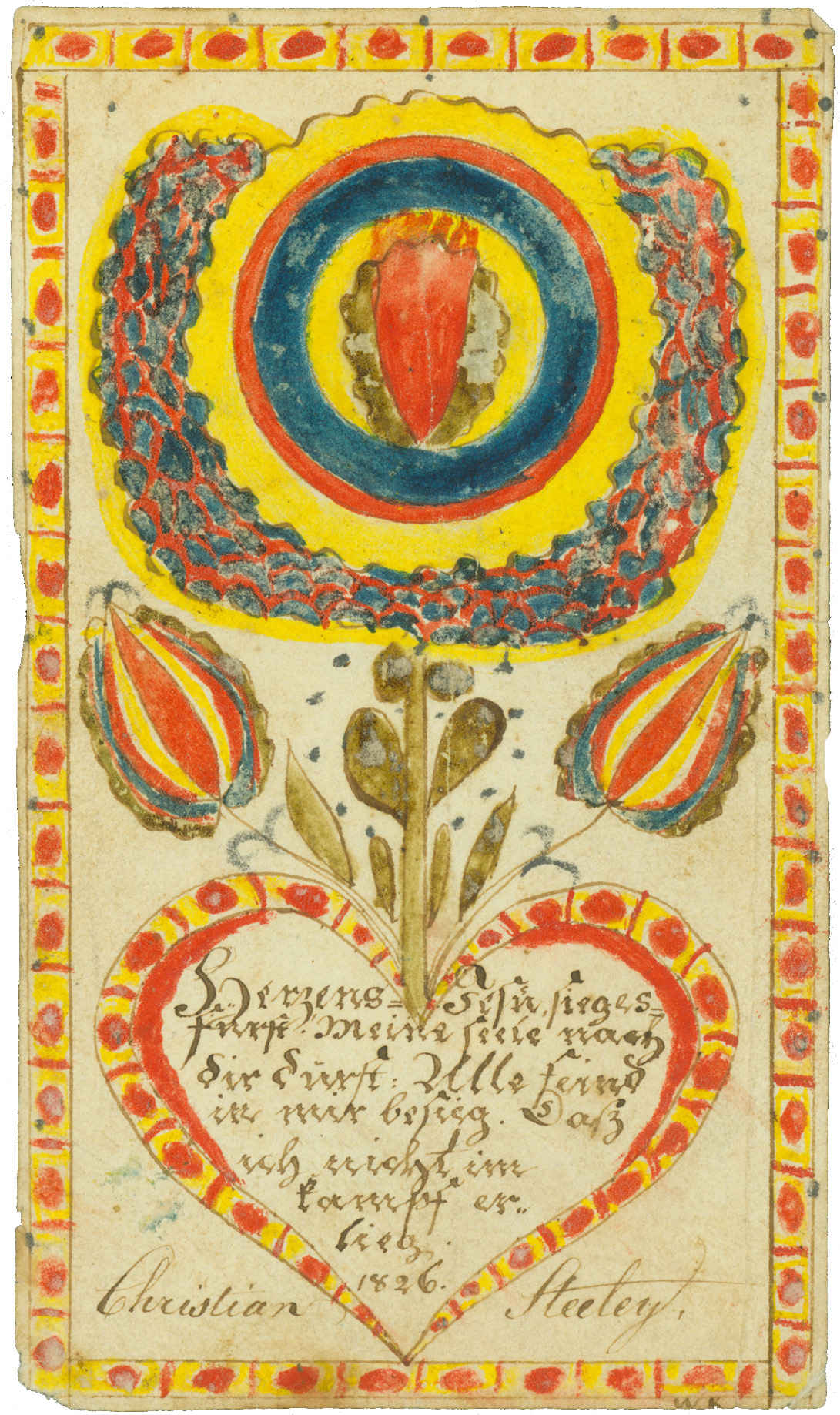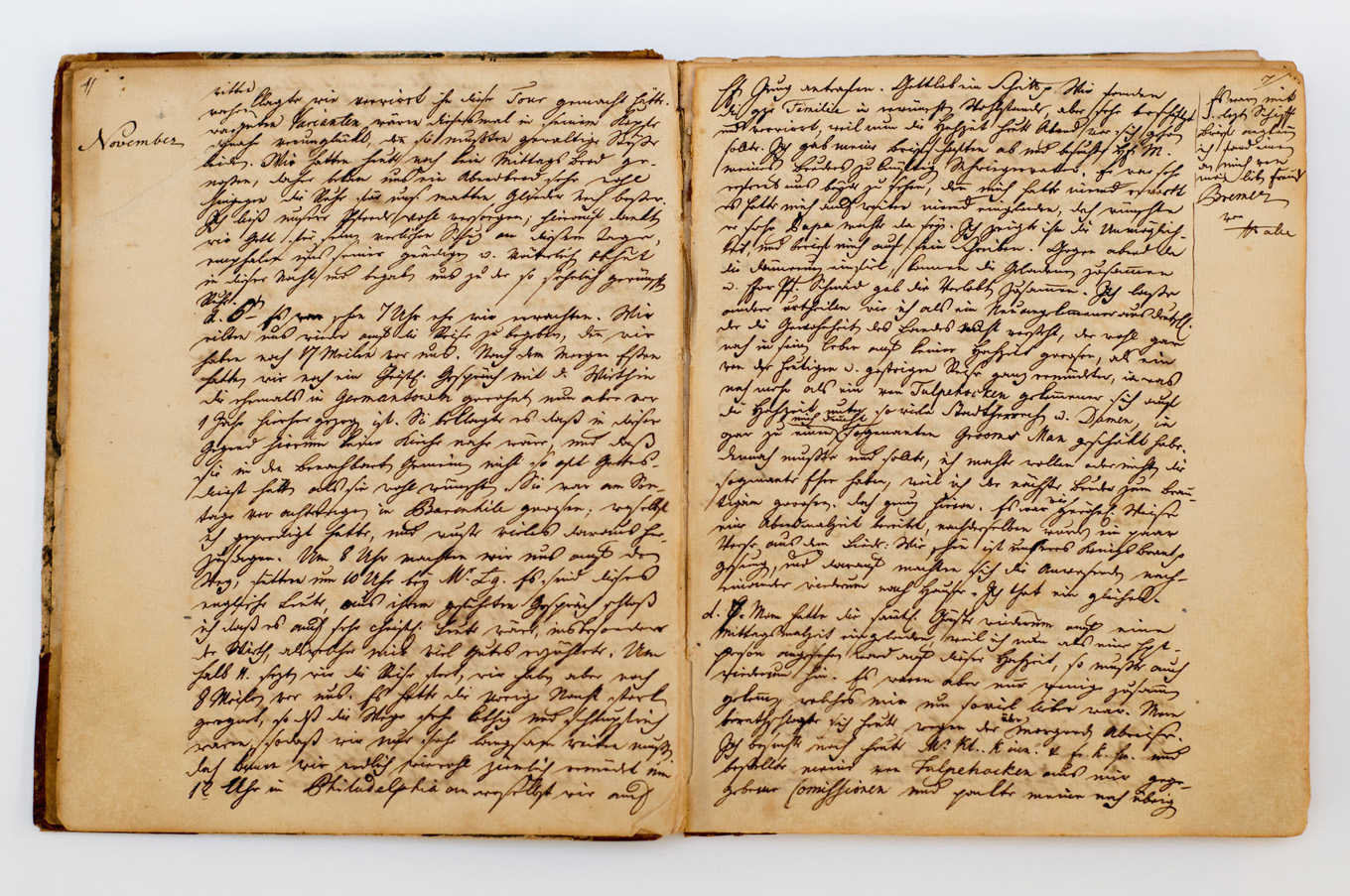 Lehigh Valley LGBT Community Archive
The Bradbury-Sullivan LGBT Community Center and Trexler Library's Special Collections and Archives have partnered to collect, preserve, and provide access to the Lehigh Valley LGBT Community Archive. This collection documents local and regional LGBT life and activism. It includes publications, organizational records, personal papers, oral histories, and artifacts.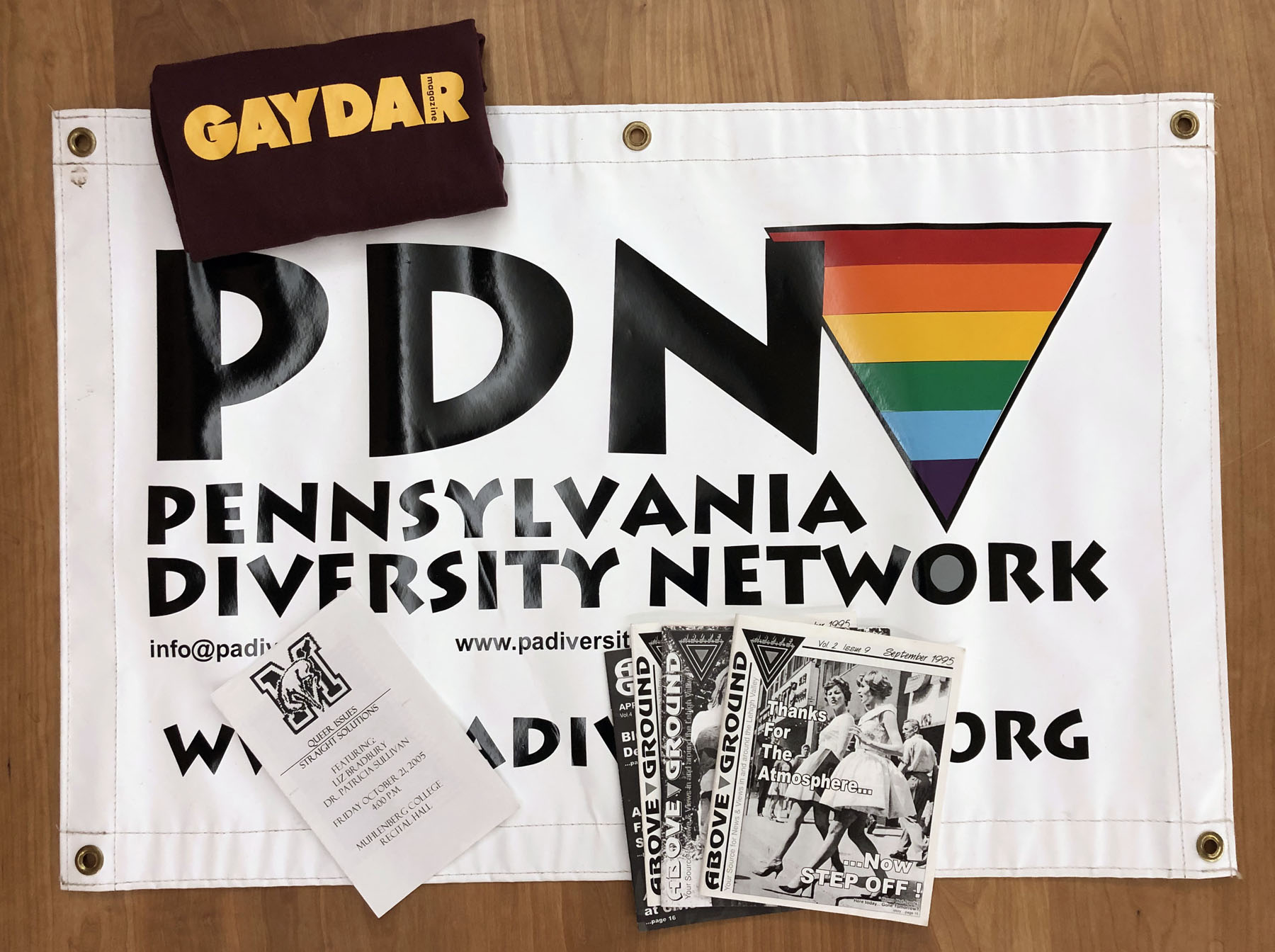 Sam Stovall Collection
Sam Stovall, Class of 1977, donated his personal collection of nearly 1,200 rock 'n' roll albums to the College in 1989. Artists represented in the collection span from the Association to the Zombies and include Chuck Berry, Bo Diddly, the Beach Boys, and the Beatles, as well as many others.
A broadcast standard variable speed turntable, capable of playing at 33, 45, and 78 rpm, is available in the Special Collections office for playing records from the collection.
To browse the collection by composer, select a name from the list above. To search by song or musical title, use the box below.
Abram Samuels Sheet Music Collection
This marvelous collection, gifted to Muhlenberg College in 1991, contains more than 31,000 pieces of American popular music published between 1900-1965.
While the collection is somewhat smaller in numbers than the largest collections of sheet music in United States libraries, its focus on popular music almost exclusively from the decades of the 1920's through the 1950's makes it unique. Most sheet music collections encompass music from several centuries and include classical and sacred music, as well as popular.
Approximately twenty percent of the collection comprises pieces collected specifically by the following composers: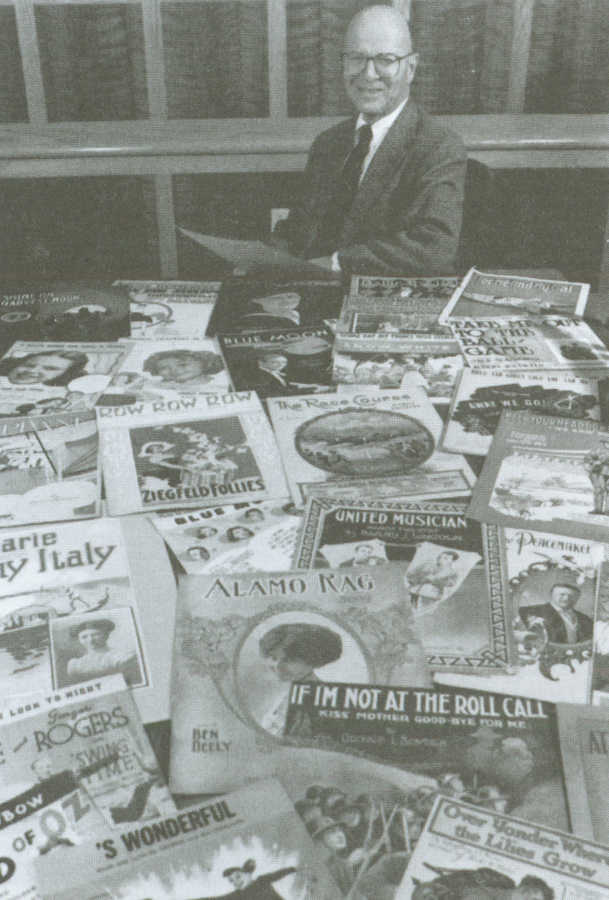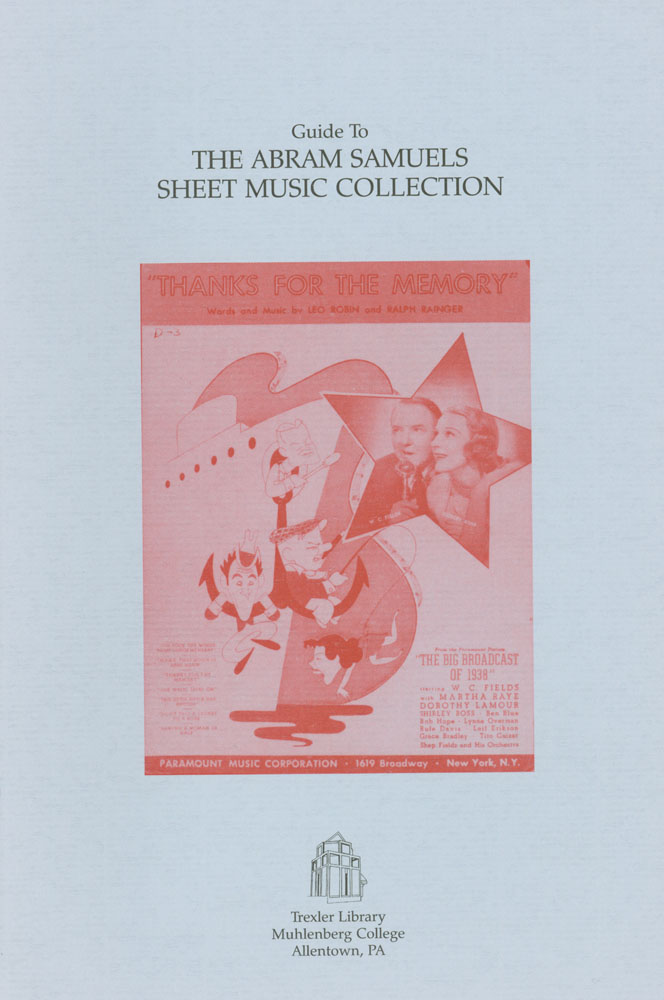 To browse the collection by composer, select a name from the list above. To search by song or musical title, use the box below.
The Paul McHale Papers
This collection documents the congressional work of Paul McHale (1950-), U.S. Representative for Pennsylvania's 15th district from 1993-1998. The collection is currently being processed.